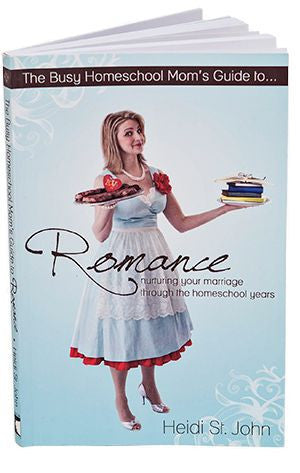 The Busy Mom's Guide to Romance
Regular price $11.95 Sale
Homeschooling offers parents the best opportunity to shepherd their children both academically and spiritually. Yes. It's worth it. But do you ever feel as if your life is "all homeschool—all the time?"
Do you ever wonder where the girl your husband married went? This book is for every mom who has collapsed into bed at the end of the day, looked into the eyes of her husband and promised "tomorrow" she'd have time for him.
Trouble is, tomorrow finds her more exhausted than the day before.
If you have ever felt caught between the demands of nurturing your children and meeting the needs of your husband, you're not alone. Read and discover how even a busy homeschool mom can make time to nurture her marriage. It's not as hard as you think—and more important than you may realize.