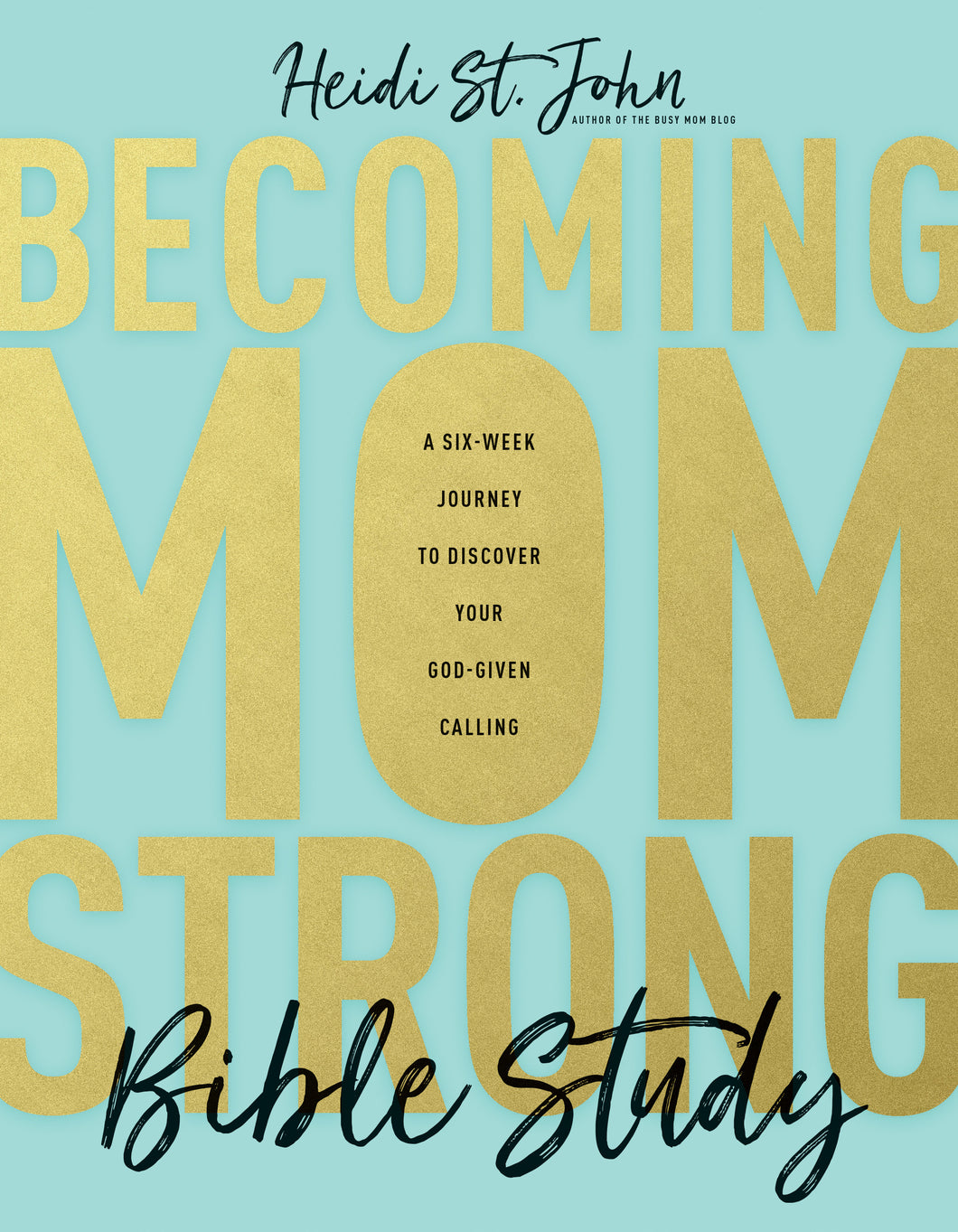 Becoming MomStrong Bible Study
Regular price $10.99 Sale
There's nothing wrong with good advice—but today's moms need so much more than that. We moms are crying out for true wisdom and strength that will teach us how to parent our kids well, and to help us navigate challenges and cultural issues previous generations never saw coming. 

The Bible tells us that the beginning of wisdom is knowing the Lord. And that's right where the journey to becoming MomStrong starts.

Join Heidi St. John in this six-week Bible study based on her popular book Becoming MomStrong. Each week, you'll find stories from Heidi, Scriptural reflections, encouraging Bible verses, and prayer prompts to help train your own heart—and your kids'—to know Scripture, hold biblical values, discern true teaching, and develop godly character.

A great resource for churches, women's groups, or individuals, the Becoming MomStrong Bible Study will help you seek God's guidance every day in your parenting hopes, fears, struggles, and victories.
Product Details
Published: September 19, 2017

Binding: Softcover

Trim Size: 7 x 9 in.

ISBN: 978-1-4964-2666-6