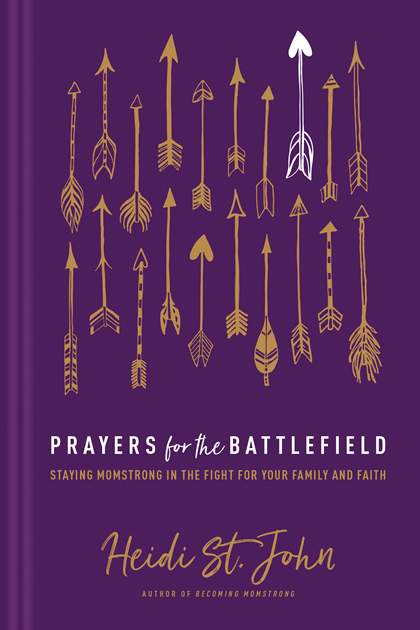 Prayers for the Battlefield
Regular price $12.99 Sale
Help, hope, and spiritual strength for the mom in the trenches.
Moms today have a lot to handle! It's easy to feel overwhelmed by the responsibility of raising a family, especially in a culture that's spiraling away from Christianity at an alarming speed. Yet our God is the same yesterday, today, and forever. The battle belongs to him, and his strength shines bright when we bring our weaknesses to Him and simply say, "Here. I can't, but You can."

Prayers for the Battlefield is a collection of prayers and reflections to help you stay strong through the daily challenges of motherhood. Whether you're a new mom or a soon-to-be empty nester, Heidi St. John writes Scripture-filled and Spirit-infused prayers for every season of motherhood, helping you raise God-fearing children who will live out their love for Christ and make a difference in our world.

Let God determine the outcome of the battles you're facing today—because the ultimate victory belongs to him.
Product Details
Published: September 18, 2018
Binding: Hardcover
Trim Size: 4.75 x 7.25 in.
Pages: 176
ISBN:978-1-4964-1277-5